Stunning 4 Bedroom Cottage, Sleeps up to 8, South Hams, Devon
Tanpits is in Chillington, Devon - a stunning cottage in an area of outstanding natural beauty.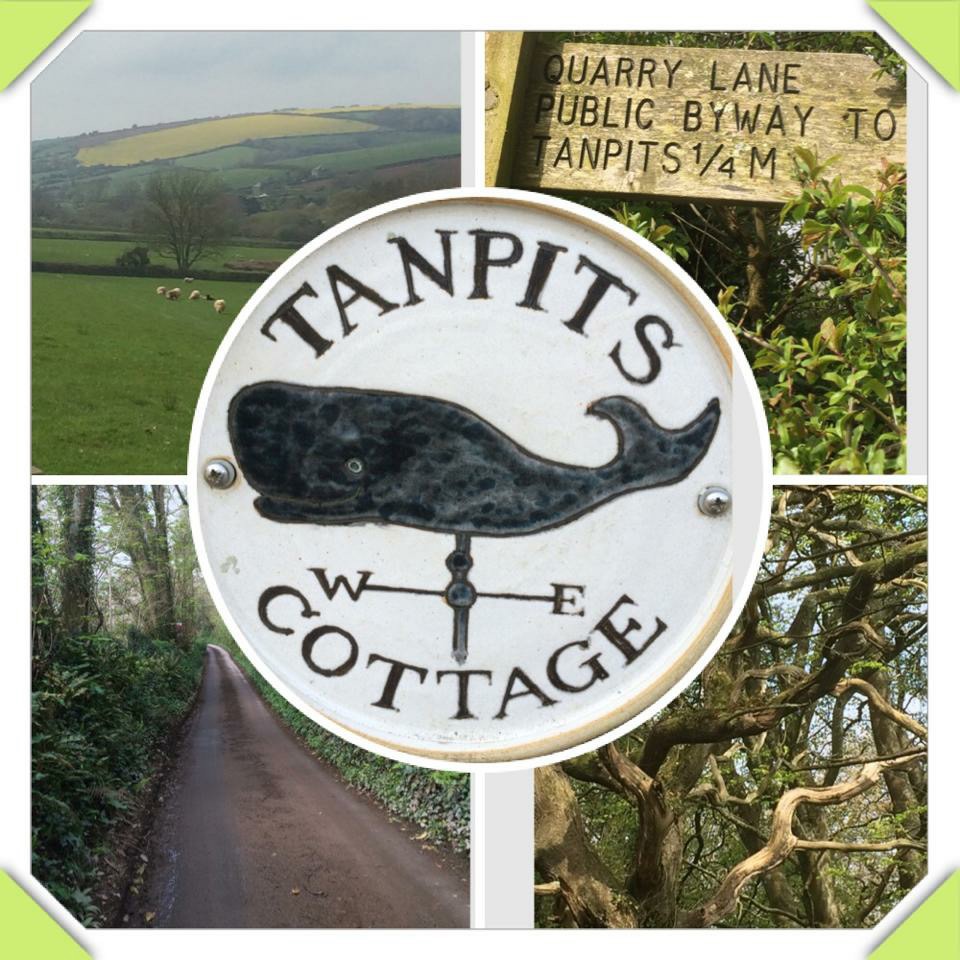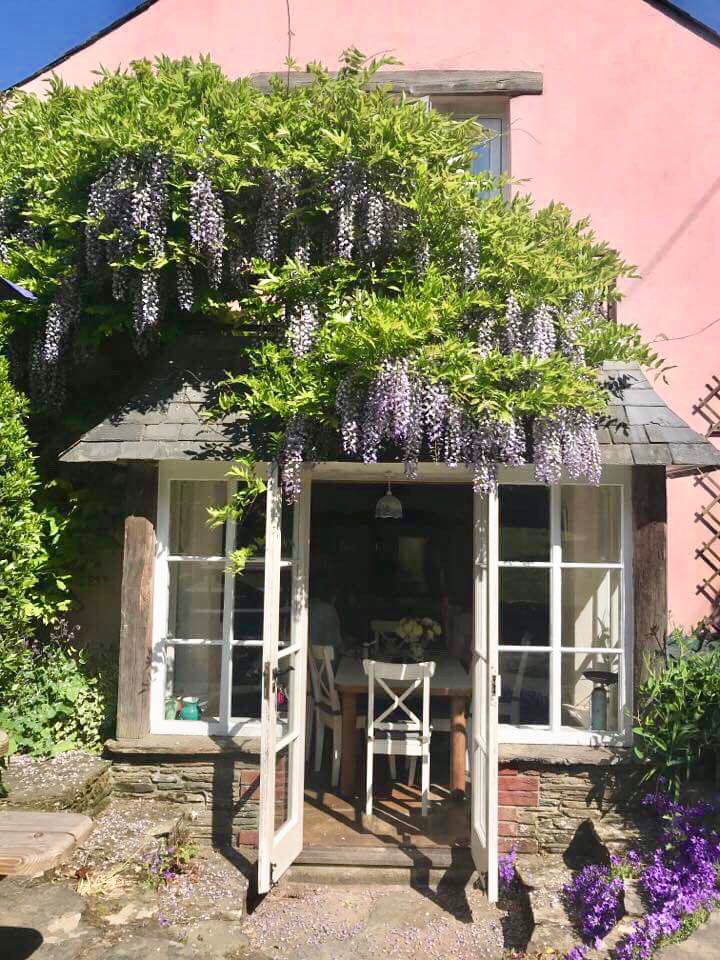 Tanpits Dog Friendly Holiday Cottage is a divinely detached 17th century cottage sitting in a peaceful country lane with a south-facing Victorian veranda which catches the sun by day and the sunsets in the evening.
Lots of space, four poster beds, woodburners, squidgy leather sofas and unlimited fibre extra wifi; the cottage is fully equipped and beautifully comfortable for dogs and their people. Dogs are welcome in all rooms.
Tanpits has a delightful enclosed wrap around garden with fenced stream, waterfall and woodland area and overlooks its own TWO ACRE FIELD which is perfect to let dogs run in, or for children to cavort or even camp in.
The Accommodation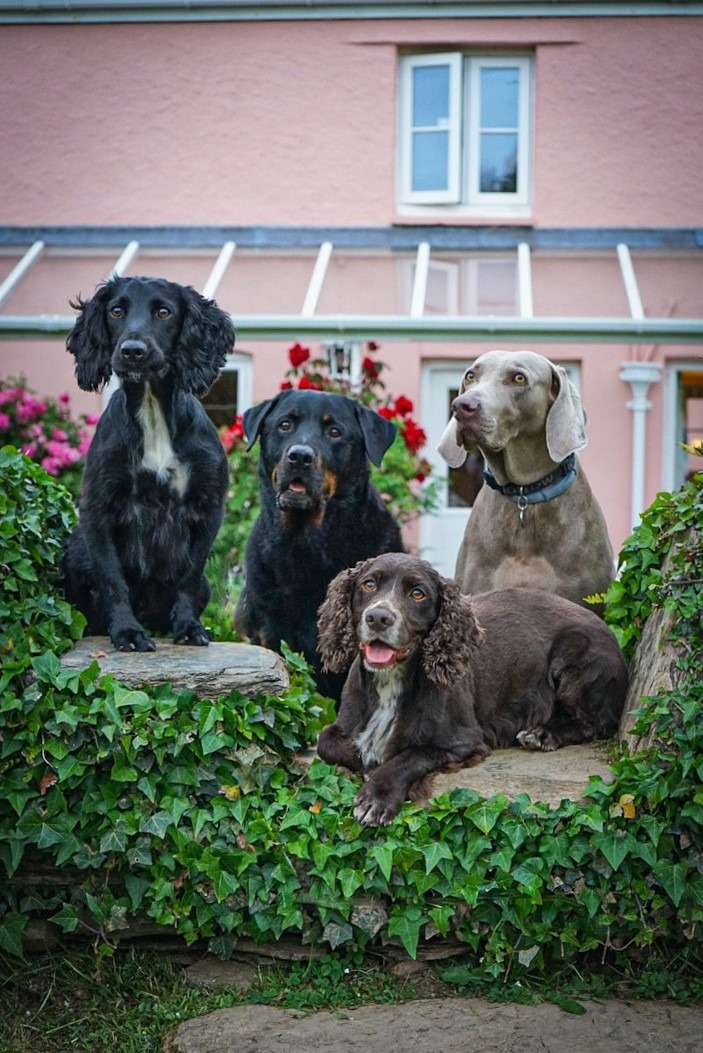 Tanpits has no neighbours; that's right not one. Because the cottage is located in a quiet lane with it's own two acre field Tanpits is an ideal place to sing, dance, laugh and play lots of loud music on our incredible Sonos sound system.
Luna-Barn nestles in the corner of the grounds and is an 18th century barnlet which is a games/play room with table football.
Just completely chill out in the gorgeous green with friends, family, loved ones and your dogs.
At Tanpits you can choose not to see anyone, or you can wander a few minutes up the lane and visit the local village shop and enjoy a drink or meal at the highly acclaimed and award winning Bear and Blacksmith pub.
Check Availability
What Guests Say
We had a wonderful week at your perfect cottage. We loved everything about it. The log burners, the comfy sofas, the way it was so spotlessly clean and so well equipped and how you had thought of everything! The garden was great for the dogs and the field attached was a real bonus. It was a great location with loads of walks close by. The pub next door was stunning. The food was so delicious we ate there every night! It was so dog friendly we felt totally relaxed. We appreciated the fact that they could behave exactly as they did at home. We hope we left it exactly as we found it for the next people to enjoy. Thank you so much 😊
Tanya, Simon Henry B & Mr. Bumble
We had the most amazing week at Tanpits, we really didn't want to leave. We were smiling from the moment we arrived, when we saw the beautiful cottage and explored all of the rooms and outside areas. We loved all of the welcoming touches which make you feel like you've just arrived home. We took our 2 dogs and they settled in straight away and found their cosy spots in front of the open fire. The facilities are brilliant, everything has been thought of and provided for, leaving you nothing to worry about, except just to relax and enjoy. Outside the gardens are stunning and so peaceful, and the adjoining 2 acre field is just perfect for anybody holidaying with their dogs, our spaniels had the best time! You really couldn't ask for more! Thank you Alexis and Peter for sharing your home with us.. we will be back!
Book Direct
Please do get in touch if you would like any further information or wish to make a booking.
Enquire Now